Our Mission
The Association of Laboratory MAnagers (ALMA) strives to enable managers of laboratory based organizations to become better leaders through conferences and workshops, and with opportunities to network and share ideas with peers from around the world.
Announcements
We hope to see you at the 2018 Annual Conference being held in historic Philadelphia PA.  Details will follow.
Leadership for some comes naturally.  For most it does not, but it can be learned.  Becoming a great leader takes time, work and continued learning.  The full and half day workshops at the Association of Laboratory Mangers (ALMA) conference October 10-11 in San Diego provide learning forums for managers to become leaders, great leaders.
The broad curriculum of workshops listed below addresses a spectrum of key leadership skills for managers of all levels.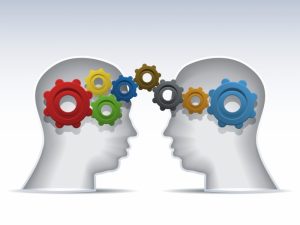 Fundamentals of Laboratory Management:  Managing People (full day)
Fundamentals of Laboratory Management:  Managing the Organization and Work Processes (full day)
Leading My Lab:  Establishing Culture and Capability for My Team (full day)
Conflict Resolution in the Workplace (half day)
Coaching Everyone and Mentoring Millenials (half day)
Use Your Strengths to Your Greatest Advantage:  How Your Personal Style Helps You Become a Better Leader (half day)
The ALMA Conference October 10-13 is a great place to expand your leadership knowledge.  We offer full day and half day pre-conference workshops and an outstanding program of speaker presentations.  Make ALMA2017@SanDiego your learning destination.
Conference Group rates are available for teams of 3 or more!
This month we have introduced ALMIE (Association of Laboratory Managers Insights E-Newsletter) to the ALMA Community.  We hope that this short, informative newsletter will assist our lab managers with ideas and tips to improve and support their leadership skills.  Our first issue can be found here.  Enjoy!
It seems that some corporate email software is scanning incoming email and testing all links. We noticed that this scanning software inadvertently UNSUBSCRIBES some members by activating the Unsubscribe link. If you did not receive an email from us recently (or February 16th when our next campaign goes out), please check with your IT department.
Unfortunately, we are unable to add you back manually because of compliance policies. You will need to sign up again by clicking here.  We hope to see you back on our list soon!
Join Our Community
The Association of Laboratory MAnagers (ALMA) is a global community of leaders in laboratory management. Our community members work in a variety of lab types, but share the passion of being the best they can be. We invite ALMA Community Members to visit our website often to view details on our Annual Conference, find out about upcoming webinars, meet our Sponsors, view job postings on our Career Opportunities page, network with other lab managers through our social media channels and and access our resources.

Join the ALMA Community today!