ALMA 2020 Laboratory Manager Leadership Webinar Series
Webinar #1
Counterintuitive Productivity
Thursday, September 10, 2020 12:00PM EDT
Charts, graphs, spreadsheets, monthly and quarterly KPI reports, turnaround time, on-time delivery, GLP/GMP findings, throughput, cost/sample … Do these dominate your productivity landscape? Have you set the right metrics, and, by the way, why do we have all these metrics? Many leaders find themselves immersed in the day-to-day, week-to-week, month-to-month numbers.
Is this what your staff really needs for productivity?
This presentation will focus on what your staff truly requires to flourish and operate at peak productivity. Almost counterintuitively, working to set your staff free by focusing on fundamental human needs in the workplace instead of specific metrics can be the genuine key to achieving greater productivity and meeting/exceeding those important productivity metrics. This talk will focus on strategies that put people first to enhance productivity.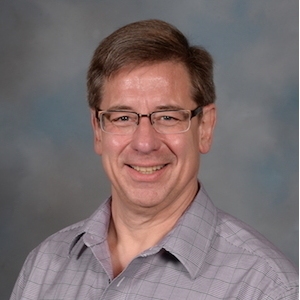 S. Mark Kennedy
Business Coach and Consultant
Former Manager, Research at DuPont Specialty Chemicals
S. Mark Kennedy, Ph.D. has held various technical leadership positions at DuPont for over 32 years in the areas of environmental sciences, global registration and regulatory affairs, toxicology, and analytical sciences working across agriculture, chemicals, materials, biologicals and pharmaceuticals.
He received his Bachelor's degree from Duke University in Chemistry and Russian Language and Literature and his Ph.D. in Analytical Chemistry from Purdue University.  He has studied Leadership through Financial Excellence through MIT Sloan business school and family therapy through EB Theological Seminary.
At DuPont Mark became well known for his team building, coaching and people engagement skills, his organization holding the highest possible employee engagement rating versus corporate benchmark.  He has led organizations through mergers, acquisitions, divestitures and spins, created high-functioning global teams, driven the value of diversity in the company, and led effective culture change.  At the end of 2018, he retired from DuPont to offer coaching and people engagement consulting more broadly.
Mark is a certified professional coach and has worked with individuals across many different industries.  His company, Sustainable Transformations LLC, provides: individual professional, leadership and life coaching to enhance impact and creativity, clarify career direction and career planning, find meaning in work, manage career and life transitions, and improve workplace relationships, problem-solving and business consulting on employee engagement, effective organizational design, and navigating significant organizational and culture change, and workshops designed to transform organizational thinking.
Mark is currently also an adjunct professor of chemistry at Widener University and a proud member of the Pride!
In his free time, he volunteers as a peer counselor at the William Way Community Center in Center City Philadelphia and enjoys being a father to his two sons.
Sponsored by
See additional pages (page numbers to the left below)
for upcoming webinar information
Webinar #2
Laboratory Resource Planning and Modeling using Activity-Based Costing
Wednesday, September 16, 2020 12:00PM EDT
In the business of laboratory management, it is the science that lies at the core of what we do. We strive to achieve the correct balance of delivery to our customers, adherence to regulations, and providing performance to our investors. Through retrospective analysis of the approach to resource planning and modeling we may question the best approach or best practice to resource planning and modeling.
How does one maintain adaptability within that approach in a world that demands innovation at every turn? I plan to present an overview of the Cooper and Kaplan time-driven activity-based costing approach adapted to laboratory resource planning. I also plan to make the case that this is one of the most effective approaches to resource planning and modeling. This ABC approach uses time-driven activity-based analysis and allows for calculating costs more accurately while maintaining flexible adaptability.
Kaplan, R. S., & Anderson, S. R. (2009). Time-driven activity-based costing: a simpler and more powerful path to higher profits. Boston, MA: Harvard Business School Press.
JONATHAN WALSTON
MANAGER, R&D ANALYTICAL DEVELOPMENT, PHARMA DEVELOPMENT SERVICES,
THERMO FISHER
Jonathan is currently completing his doctorate in Technology Management with a concentration in Quality Systems through the Indiana State University consortium program. Jonathan holds an M.S. in Chemistry, a graduate business certificate, and a B.S. in Chemistry with a minor in mathematics from the University of North Carolina at Wilmington.   
In his current role with Thermo Fisher Scientific, he works in the Pharmaceutical Development Services organization in the Analytical Development group in Greenville, North Carolina as a Manager supporting Laboratory services functions.  This role includes supporting data review, metrology, sample management, training, and scheduling. 
Prior to his current role in Analytical Development, Jonathan worked in Operational Excellence with Thermo Fisher Scientific where he was involved in multi-functional support for deployment of the Practical Process Improvement (PPI) business system across the site of over 1400 people. While with PPI, he conducted over 60 kaizen events, launched over 20 daily tier and visual management boards, and also helped to deploy lean systems across the site under the direction of the site GM and leadership team.
Jonathan was involved in site-wide cultural engagement initiatives, acted as the PMO for a site-wide training and onboarding project, he aided in the launching of a new sterile training center, which includes a virtual reality platform. Related to the lab, he has been involved with planning during the construction of a model lab, lab 5S deployment, he has launched site-wide quality pilot, and developed a business unit-wide cost of poor quality management system. Jonathan is also one of a few individuals who became certified as both a PPI Process Manager and a Sr. PPI Process manager, which is comparable with the six-sigma belt program.
Prior to this role, Jonathan worked in a Sterile business unit as a Senior Scientist responsible for conducting root cause analysis investigations, writing deviation reports, and CAPA management for commercial manufacturing batches of sterile drug products. During this time, he also authored various procedural documents, protocols, training documents, and conducted trend investigation records.
Sponsored by
See additional pages (page numbers to the left below)
for upcoming webinar information
Webinar #3
New Challenges to Lab Management Leading and Developing Remotely
Wednesday, October 7, 2020 12:00 PM ET
The COVID-19 crisis has posed many challenges to laboratory managers. This new normal has challenged us to learn new skills, develop new work processes, and deliver on important responsibilities simultaneously. Two of these challenges are learning how to effectively lead our teams remotely and how to continue to develop staff during the crisis. Both of these activities require us to develop new ways to interact with staff and to take advantage of technology and tools to enable better communication over distance. These skills will also be valuable to us even after a COVID-19 vaccine is available, since many workplaces will find that embracing flexible and remote work schedules create additional value for our organizations and our teams. This webinar will focus on ways to improve remote leadership skills and ways to use those skills to continue to work with staff to maintain momentum of employee development during these difficult days.
Potential questions
How can I bring a little more human interaction to my remote meetings?
How can we monitor employee development remotely?
What are some options for internal training when lab occupancy is limited?
What are some options for asynchronous learning for staff development?
SCOTT HANTON
EDITORIAL DIRECTOR LAB MANAGER MAGAZINE
Scott Hanton is the Editorial Director of Lab Manager Magazine. He spent 30 years as an industrial chemist, business leader, and consultant. He had roles of General Manager, Laboratory Operations Manager and Chief Scientist for Intertek Allentown. Previously had roles of research scientist, laboratory supervisor, and section manager at Air Products & Chemicals. Through thesedifferent roles, Scott developed expertise in polymer mass spectrometry,analytical characterization, people leadership, and business management. He earned a BS in Chemistry from Michigan State University and a PhD in Physical Chemistry from the University of Wisconsin-Madison. Scott is an active member of ACS, ASMS, and ALMA.
Sponsored by
See additional pages (page numbers to the left below)
for upcoming webinar information
Webinar #4
Meeting the Challenges of a Multigenerational Workforce
Wednesday, October 21, 2020 12:00 PM ET
Many companies are now employing a workforce that spans four different generations, each with its own unique values, motivations, perspectives, communication styles, and work habits. While generational diversity can bring benefits to your organization, the broad range of perspectives between the different generations can also lead to significant employee frustration, intergenerational conflict, and poor morale if not managed properly. In this talk, we will provide actionable tips on how to leverage each generation's strengths in order to build a harmonious corporate culture that benefits your organization's bottom line.
Mary Schwans
Managing Director, Astrix Technology
Mary Schwans is the Managing Director of Astrix Technology Group's Staffing Division and is a recruiting expert in the Scientific field. She joined Astrix in 2006 where she has been responsible for the start up and success of the division by growing it from its infancy into an emerging leader in the scientific recruiting field. Since 2006, Astrix has grown from a regional firm to a nationwide firm working with top Fortune 500 companies to start-ups. Prior to Astrix, Mary began her recruitment career an Account Executive for Kforce Scientific where she was responsible for heading up the Philadelphia market and doubling its size. In addition to Mary's business experience, she has a strong technical background. She graduated with her BS in Biology from the University of Minnesota in Minneapolis and first began her career as a scientist in academic laboratories. Mary is part of several Scientific organizations and held board positions with ALMA.
Sponsored by
See additional pages (page numbers to the left below)
for past/upcoming webinar information
Webinar #5
Leadership in Laboratory Safety: The Manager's Role
Wednesday, November 4, 2020 12:00 PM ET
Lab managers and administrators play a critical role in the development and implementation of effective lab safety programs. This presentation discusses the most important issues for lab program management: involvement, liability, regulatory compliance. Topics include the scope of the problem, legal aspects, three critical questions, six leadership principles, and effective safety programs.
Dr. James Kaufman
Founder, President Emeritus
Dr. James Kaufman is Founder and President Emeritus of The Laboratory Safety Institute (LSI). He received his bachelor's degree in chemistry from Tufts University and his doctorate in organic chemistry from Worcester Polytechnic Institute (WPI).
After two years as a post-doctoral fellow in the WPI Chemical Engineering Department, Dr. Kaufman joined the Dow Chemical Company. At Dow, he became increasingly involved in laboratory safety. He authored "Laboratory Safety Guidelines". Originally distributed by Dow, now over six million copies (in 21 languages) of the widely requested and reprinted brochure are in circulation.
The Laboratory Safety Institute is an international, non-profit center for safety in science and science education. LSI's lectures and courses, AV-lending library, Mini-Grants, Internet discussion list, and publications help both academic and non-academic institutions in 30 countries and 135 types of labs throughout the world. Over 100,000 scientists and science educators have attended these courses and presentations.
LSI conducts seminars, short courses, webinars, audits, and inspections for schools, colleges, and companies. They also provide advice on regulatory compliance, safety program development, facility inspections with written reports, facilities design, editorial commentary on laboratory texts, and expert witness testimony.
Dr. Kaufman is a former member of the American Chemical Society's (ACS) Council Committee on Chemical Safety and is past-chairman of the ACS Division of Chemical Health and Safety. He is the author-narrator of the ACS Audio Course on Laboratory Safety and editor of "Waste Disposal at Academic Institutions" from Lewis Publishers. He recorded and edited the "One-Day Laboratory Safety Audio Seminar" and "Two-Day Lab Safety Video Course." He is a co-author of "Safety Is Elementary: the new standard for safety in the elementary science classroom". Most recently, he recorded online distance learning courses for those who are "Remotely Interested" ™ in lab safety.
See additional pages (page numbers to the left below)
for past/upcoming webinar information
Webinar #6
Laboratory Directors: Find Balance in the Pandemic
Wednesday, November 18, 2020 12:00 PM ET
Despite the turmoil and uncertainty associated with the COVID-19 pandemic, laboratory directors are challenged with maintaining balance. This presentation will discuss several key principles: focus and perspective, adherence to practices, supporting our staff and other principles. We can use these anchoring principles to sustain and turn these challenges into opportunities.
Webinar Objectives:
Define the need to maintain balance in these challenging times, to benefit us, our team, and our organization.
Discuss several anchoring principles which enable us to maintain focus and balance and show the value of each.
Demonstrate how maintaining balance and overcoming inertia can allow us to learn and develop leadership for the future.
Joseph Keary, MS MBA
Consultant, JGK Leadership Consulting
Joe Keary is a seasoned healthcare leader, with over 40 years of experience in the Laboratory, as well as other areas of healthcare. He is a graduate of Manhattan College (BS-Biology), Seton Hall University (MS-Biology), NY Medical College (MS-Microbiology & Immunology), and West Chester University of PA (MBA-Executive). Currently, he is a doctoral candidate in the Doctor of Healthcare Administration program at Central Michigan University. During his extensive career, he served for 31 years as a commissioned officer in the US Army Reserve, with multiple deployments to Kuwait/Iraq and Kosovo. During this time, he served as a Microbiologist, Laboratory Manager, Healthcare Administrator (personnel, training and logistics billets), plus three assignments as Combat Support Hospital Executive Officer (COO) in Kuwait and Kosovo, and his culminating assignment as Commander (CEO) of a Multifunctional Medical Battalion. He retired from the US Army Reserve in 2011 as a Lieutenant Colonel. In his civilian capacity, he worked as a Medical Technologist for private laboratories in NYS, accepted a leadership position as an Operating Room Materials Manager in both NYC and suburban NJ, then joined Federal Civil Service as a healthcare administrator for the US Army Reserve, Laboratory Manager for the Department of Veterans Affairs and Chief Medical Technologist for the US Army. He retired from Civil Service in 2018, with a total of 28 years of civilian service. He has been an inspector for the College of American Pathologists for the past 22 years and has a private leadership consulting firm, JGK Leadership Consulting. He is a member of the Clinical Laboratory Management Association (currently Treasurer), Society of American Federal Medical Laboratory Scientists, American College of Healthcare Executives, American Public Health Association, the American Legion, Veterans of Foreign Wars and Catholic War Veterans of the US, and was selected to be a special aide de camp to the Governor of Kentucky (Kentucky Colonel).
He is married, with a wife (Claudia), two grown children (Joseph and Maryanna) and two feline "children" (Georgie and Beatrice), and resides in Olean, New York.
Sponsored by

See additional pages (page numbers to the left below)
for past/upcoming webinar information
Webinar #7
After the Shut Down: Back to Business As Unusual
Wednesday, December 2, 2020 12:00 PM ET
As operations begin to return to a "back to business" state following the temporary site closures and/ or increased site schedule intensity surrounding the onset of the Covid-19 pandemic, there are things that can be done to better support Asset Management processes and systems.
This webinar is designed to help you kick start your lab operations and optimize your efficiency. We will give start up tips and pointers that will help you produce results and move smoothly back to the new normal.
This webinar will guide participants through considerations for restarting lab operations with best practices to look across the business and lab needs to make the most out of startup procedures. This webinar will address preparations before you are back at full staff and once you have staffed up to your ideal operations state.
Lab Managers, Facilities Management, Procurement Leaders, and scientific staff should all attend this webinar for tips pertaining to their functional areas and responsibilities.
Diane Amato
Enablement Manager, Agilent
Diane is a Lean Six Sigma Consultant with Agilent Technologies whose main goal is to bring process improvement methodologies to customers to improve their business operations.  Diane has a clinical laboratory background working with Quest Diagnostics where she began her Six Sigma journey. She was among the first fifteen Black Belts trained across the company in the year 2000 and remains true to her laboratory and process improvement roots today. Her passion for the lab, as an integral part of bettering patient lives, combined with her analytical and focused approach to improvement, provides clarity for customers to find their way through challenging changes and transform their current operations.
John Murray
Enterprise Project Manager, Agilent
John is extensively experienced in designing and leading Inventory Management programs across the Americas. He has applied his project management skills across multiple sectors including Pharma, Crime & Biologics, and Health & Beauty. John offers reliable consultation on instrument and workflow requirements and laboratory design and successfully manages large laboratory relocations. He is a subject matter expert and "Train the Trainer" for relocation logistics management, service strategy, and inventory programs. John is working towards his PMP certification and has an AS in Mechanical Engineering.
Melissa Zeier
Applications Expert, Agilent
Melissa has been in the drug development, testing, and laboratory services industries for over 15 years. She began her career in big pharma working in high throughput biomarker testing, then moved into the pre-clinical contract testing field specializing in chiral analyte method development for LC-MS/MS. Melissa transitioned to auditing GLP bioanalytical studies before exercising her expertise in the pharma and biopharma sectors as a business intelligence analyst, driving product and service development in the pre-clinical testing industry for a top 3 preclinical CRO. Melissa has a B.S. in Chemistry with minors in Cellular Biology and Mathematics, an M.S. in Analytical Chemistry, and an M.A. in Applied Economics.
Sponsored by
See additional pages (page numbers to the left below)
for past webinar information