Build Your Leadership Foundation
When we think of leadership we think of having vision, providing direction and goals, motivating, and having influence.  Leadership does not come from having a title or position on the organization chart.  A leader is powerless without one essential thing:  people.  A leader is only truly effective if people want to be led by him or her.  For people to want to follow you must start by building a leadership foundation consisting of trust, approachability, and a willingness to learn.
Build trust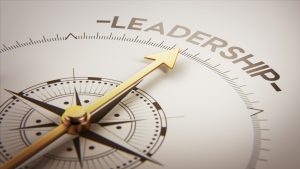 Be as open and transparent as possible.
Be authentic.
Admit if you are wrong or don't know.
Show interest in people and what they are doing.
Be fair and consistent.
Develop a track record.
Be willing to ask for help
Be approachable
Approachability starts with trust.
Show that you value people.  Treat them as people not just assets and remember their names.
Give them your undivided attention.  Close the laptop when they are in your office.
If you can't give them your undivided attention schedule a time when you can.
Don't quickly discount their ideas or concerns.  Listen more than you talk.
Your approachability will impact the engagement and performance of your team.
Get to know them as people.  Ask questions out of curiosity about their lives outside the lab.
Show you are willing to learn
Accept and admit that you don't know everything.
Accept feedback and criticism to improve yourself.
Ask questions to show you are eager to learn.
Be open to their ideas.
Try to learn something from everyone.
When someone on your team has a skill that they are stronger at than you, allow them independence and a chance to lead that part of a project or job.
Building your leadership foundation is a key step in becoming the leader people want to follow.
Based on excerpts from John Maxwell Company Leadership podcast #56 and edited by John Sadowski, ALMA Executive Director